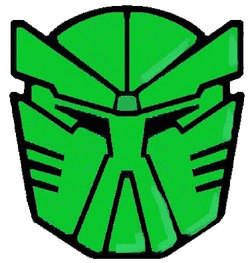 We're a collaborative community about fan-fiction, Mocs and artwork of all LEGO Constraction figures that convert into animals or vehicles. They have been fan-named Bioformers And it is common for users to make Fan-fiction parodying Transformers. Bohrok from 2002 and 2003 are the only official Bioformers the rest are fan made and this wiki is meant for adding information about all fan-made Bioformers. Bioformer Mocs can be made using technic and CCBS pieces. Mocs using pieces from Hero Factory, Roboriders, Slizers, Galidor, and Ultrabuild count as Bioformers. However, LEGO Transformer Mocs that use excessive system pieces do not count as Bioformers.
Please read the Rules of this wiki.
Community content is available under
CC-BY-SA
unless otherwise noted.